LUKE INITIATIVE FOR SCRIPTURE TRANSLATION (LIST) NIGERIA
Luke Initiative for Scripture Translation (LIST) in Nigeria is a non-denominational Bible Translation organization that developed as a Luke Partnership program. The Luke Partnership program in Nigeria started in June 2004 and in 2014 the organization was registered with the name "Luke Initiative for Scripture Translation (LIST)."
LIST has so far worked with many minority languages in different parts of the country, especially in languages that have not been developed and where no translation of the Bible was yet available. Our ultimate aim is to see peoples and communities transformed through God's Word. 
Our goal is to work with each language community in Language Development, Literacy, Bible Translation (in print and audio), Scripture Engagement, Story-Based Trauma Healing programs and training for the translation of the Jesus Film script.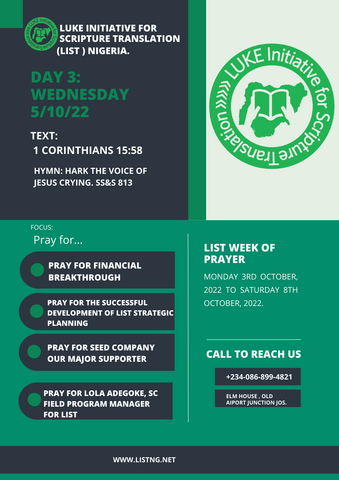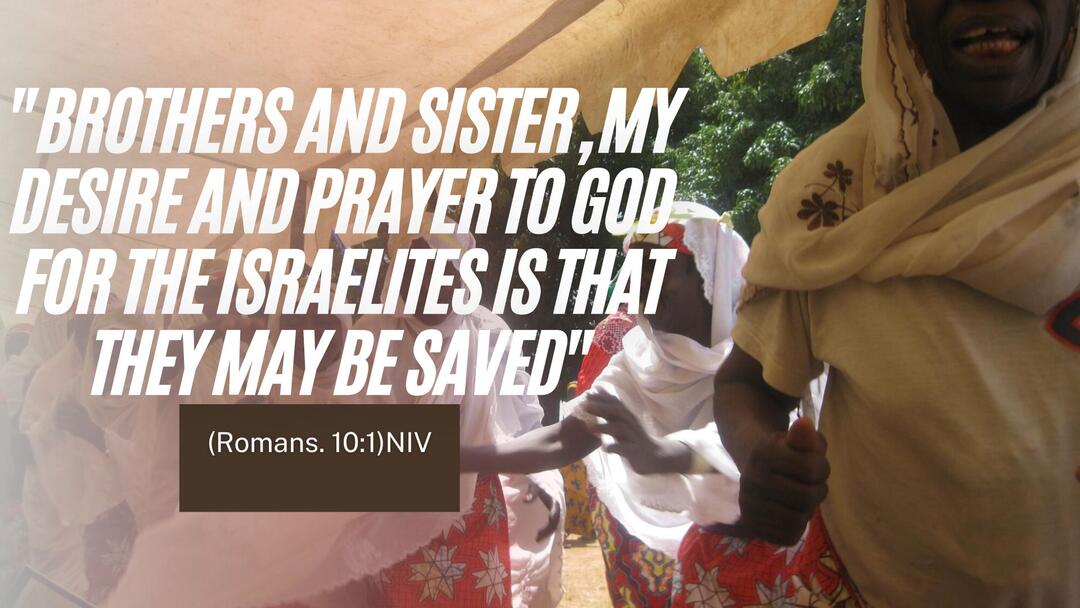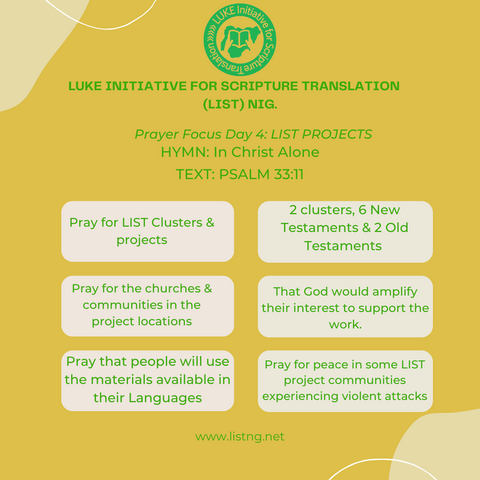 Vision:
To see Scripture and Scripture-based materials available in every Nigerian language.
Mission:
To promote the translation of Scripture into languages, and encourage its use to enhance the transformation of lives.
Core values:
Serving God faithfully. Strategic partnership. Transformation of lives. Integrity. Transparency and accountability.